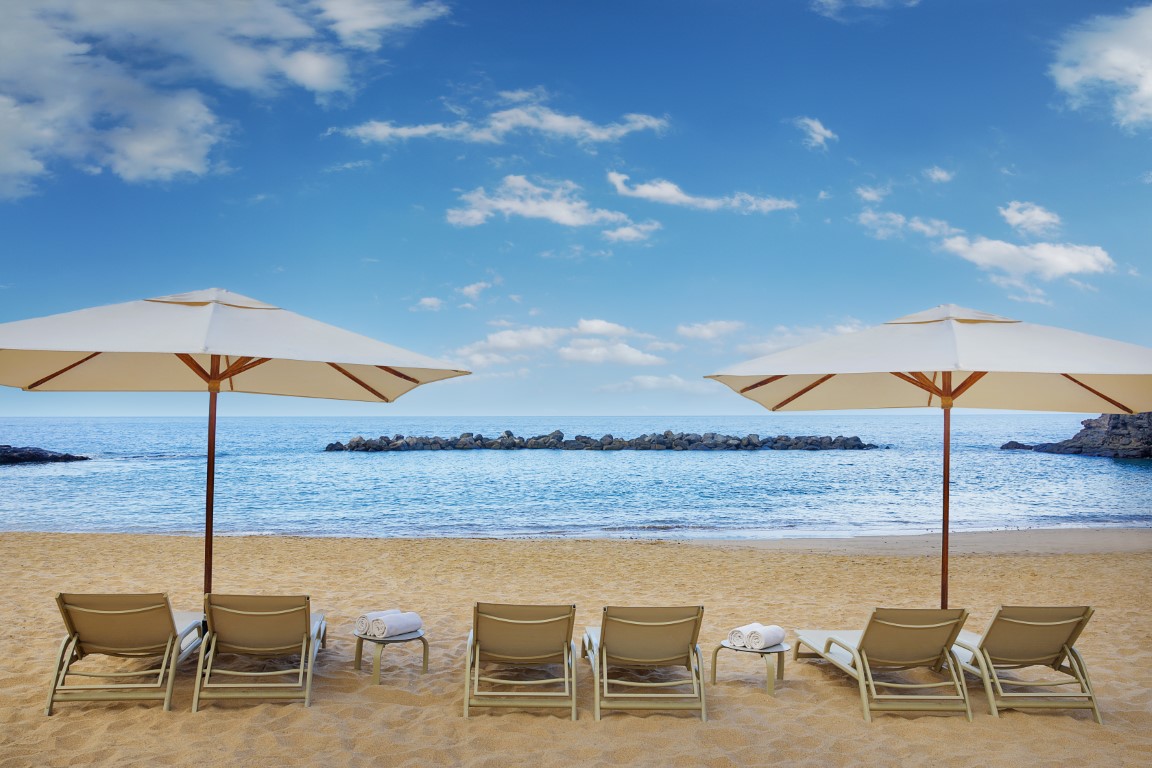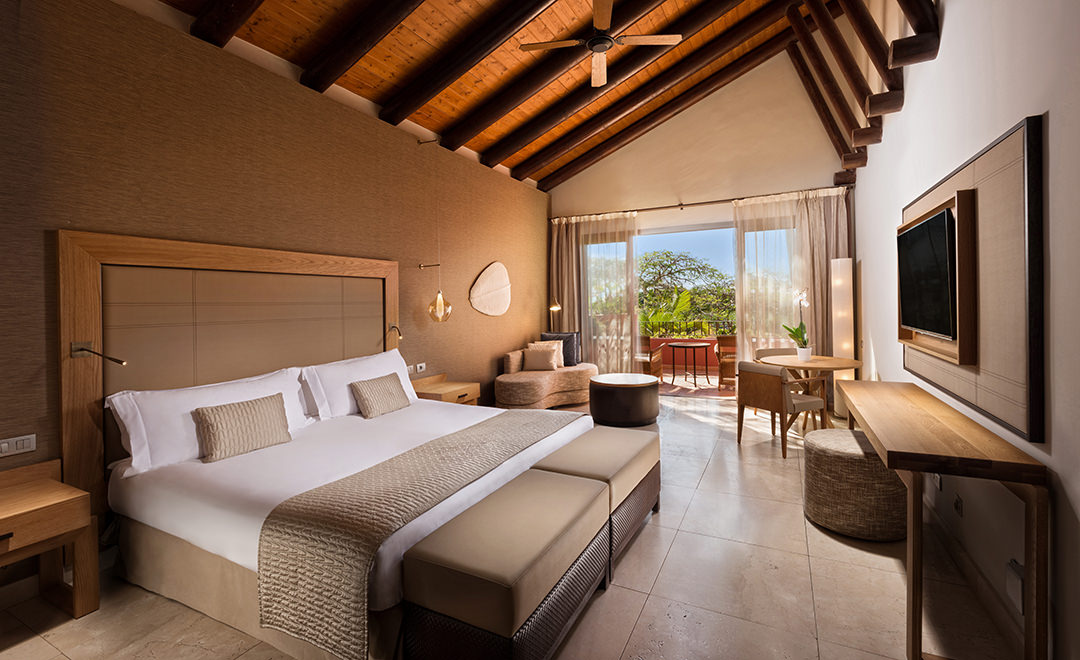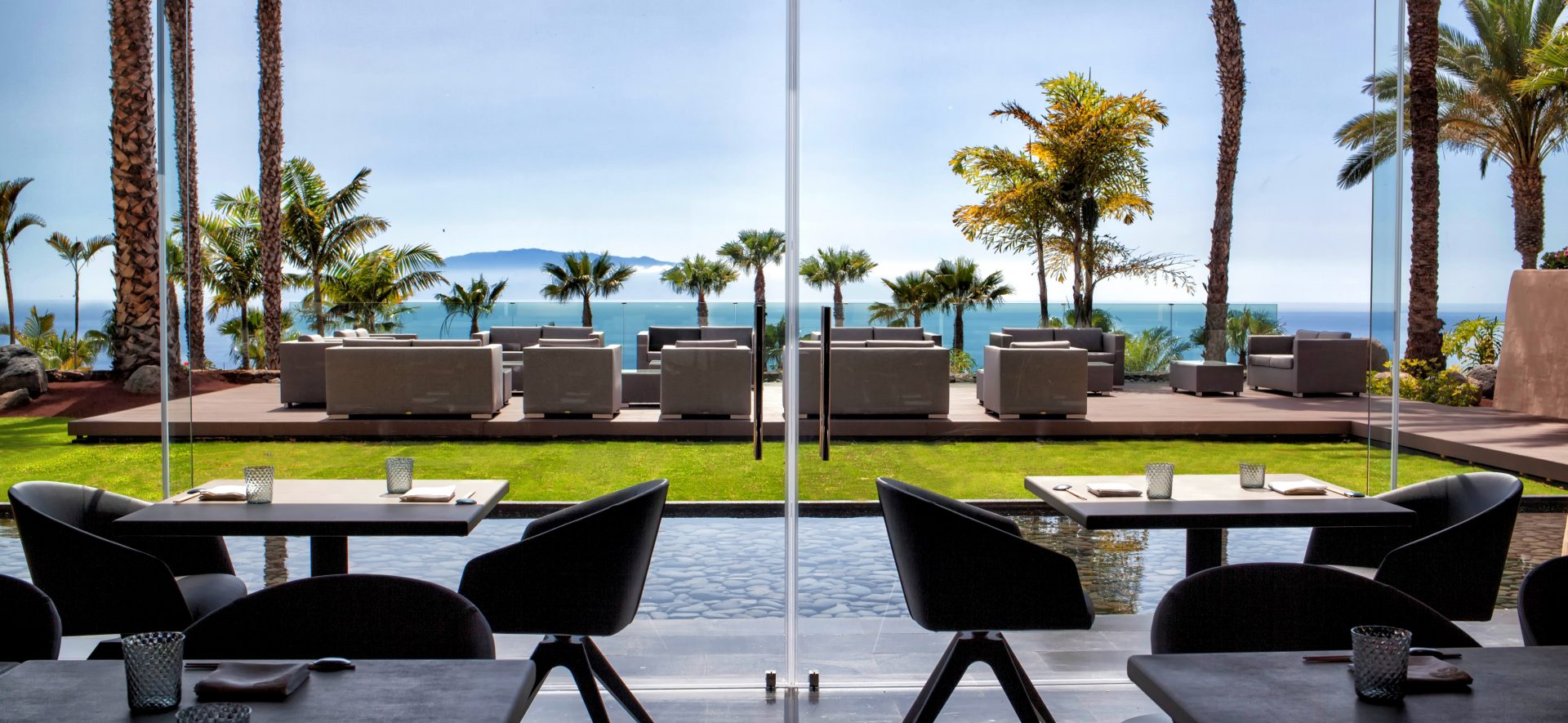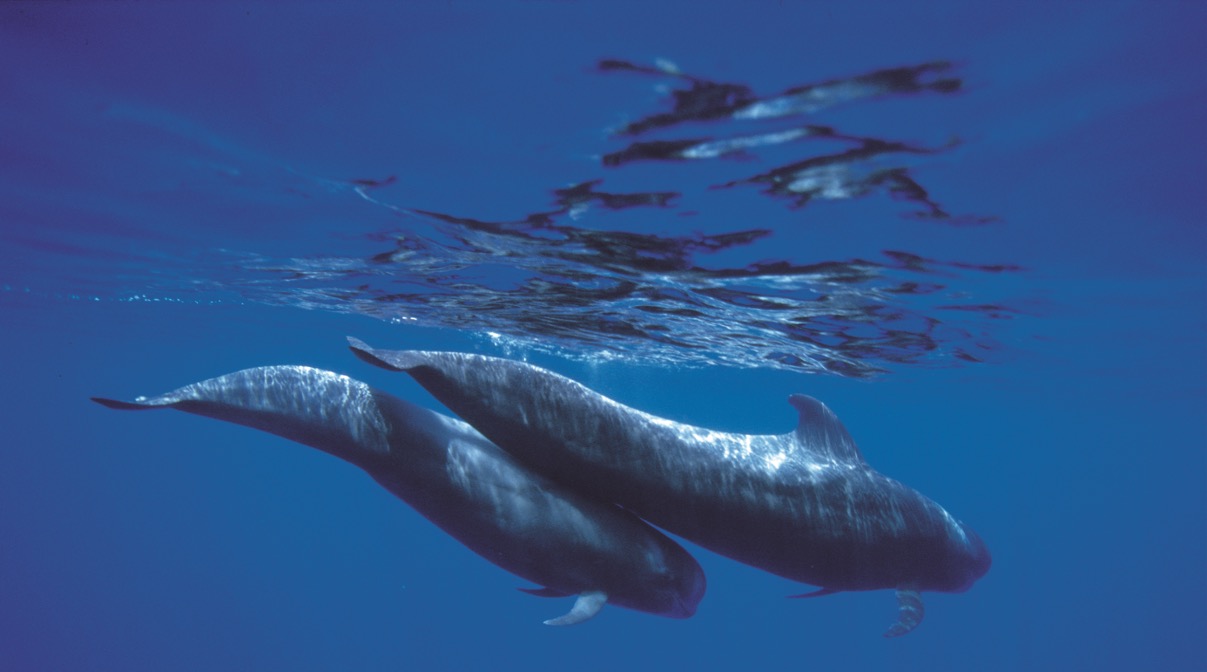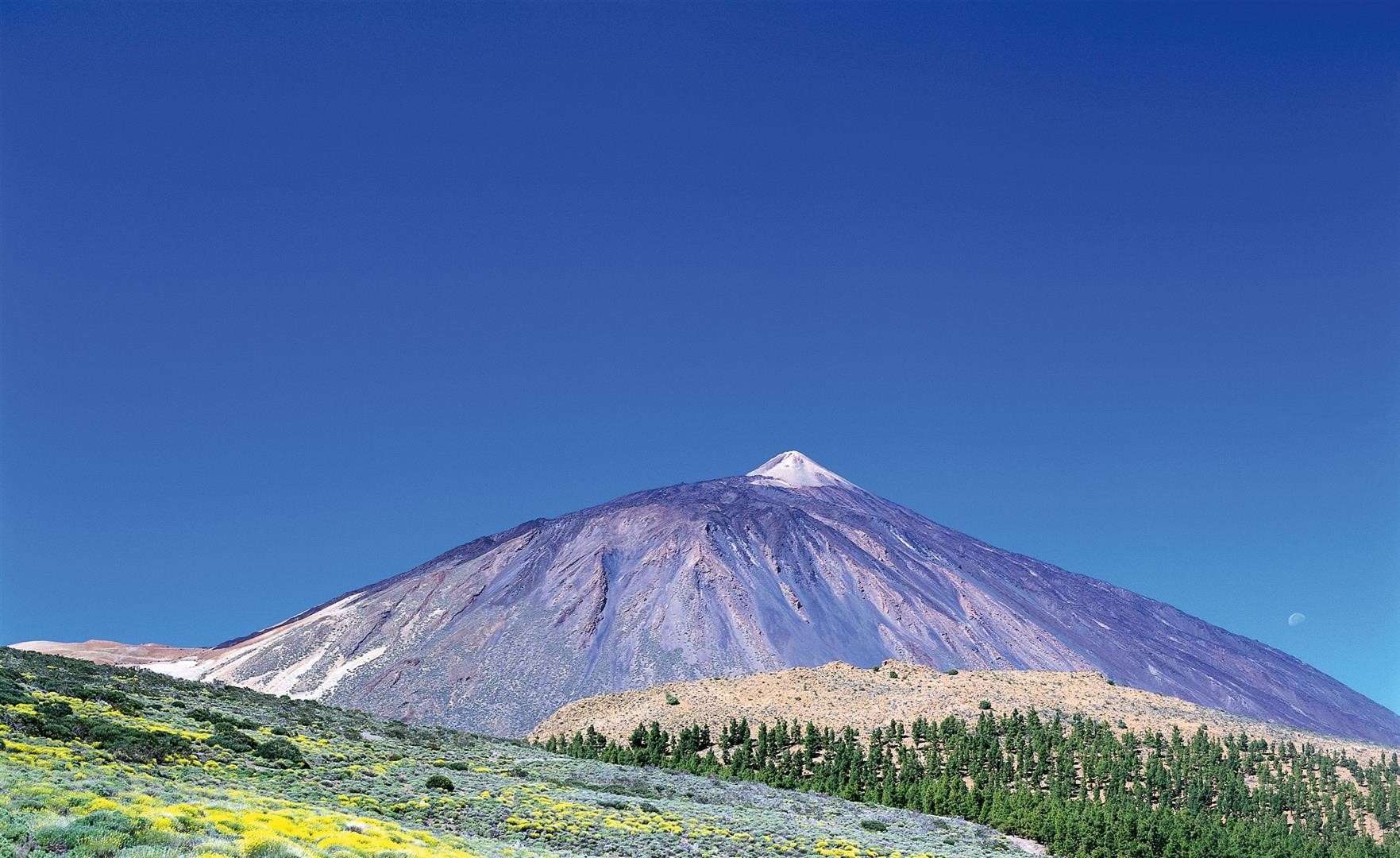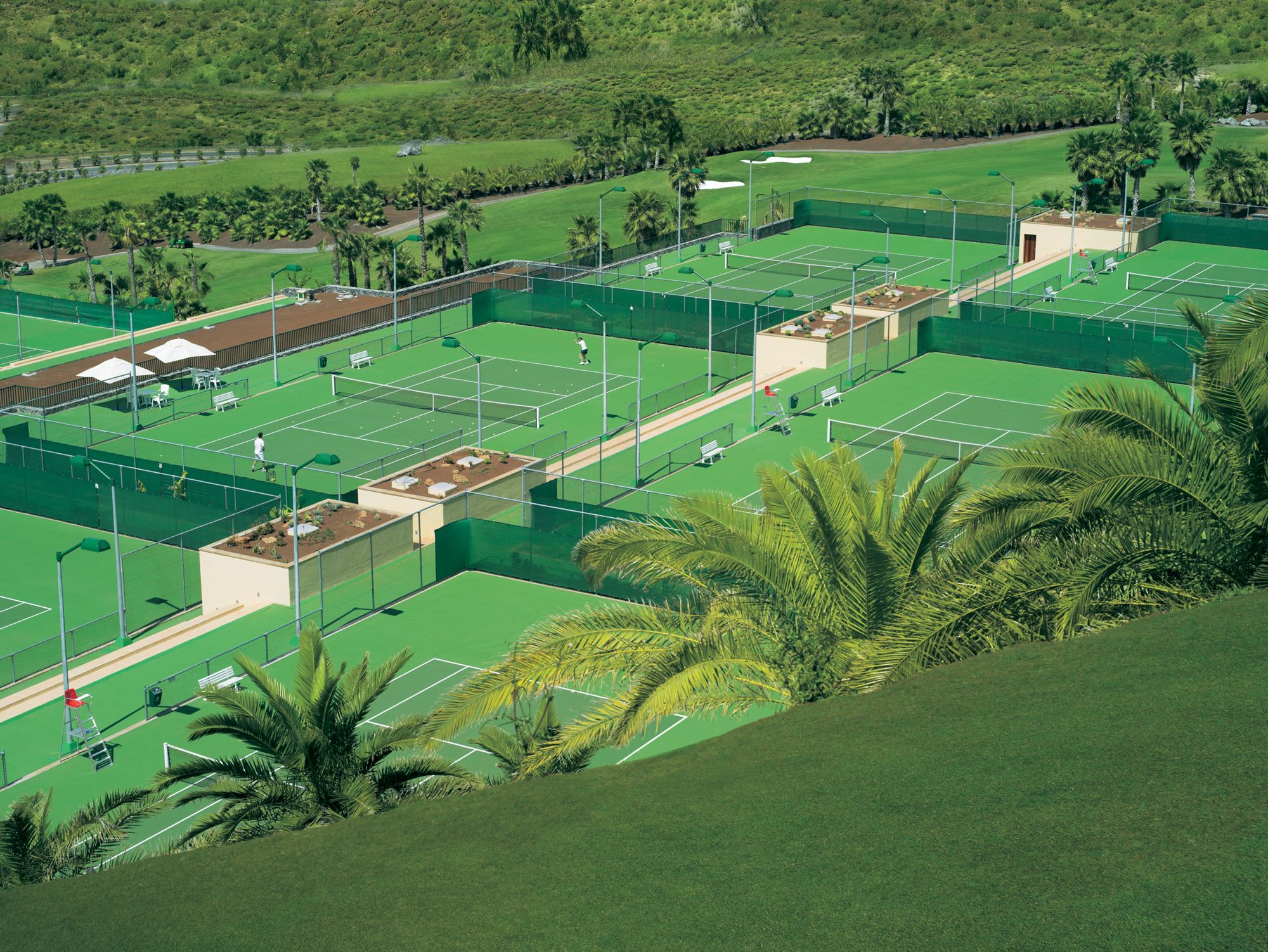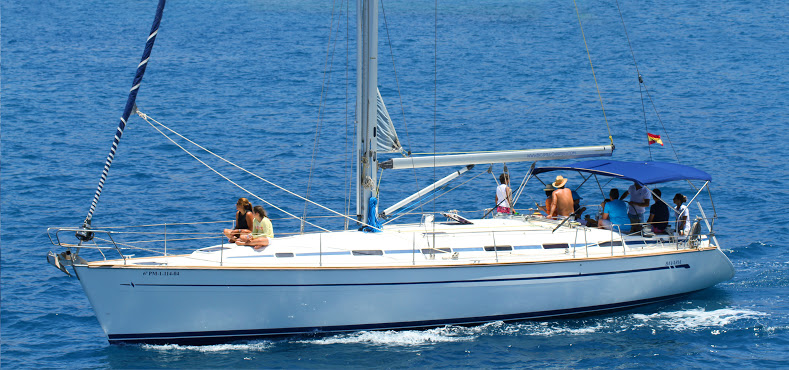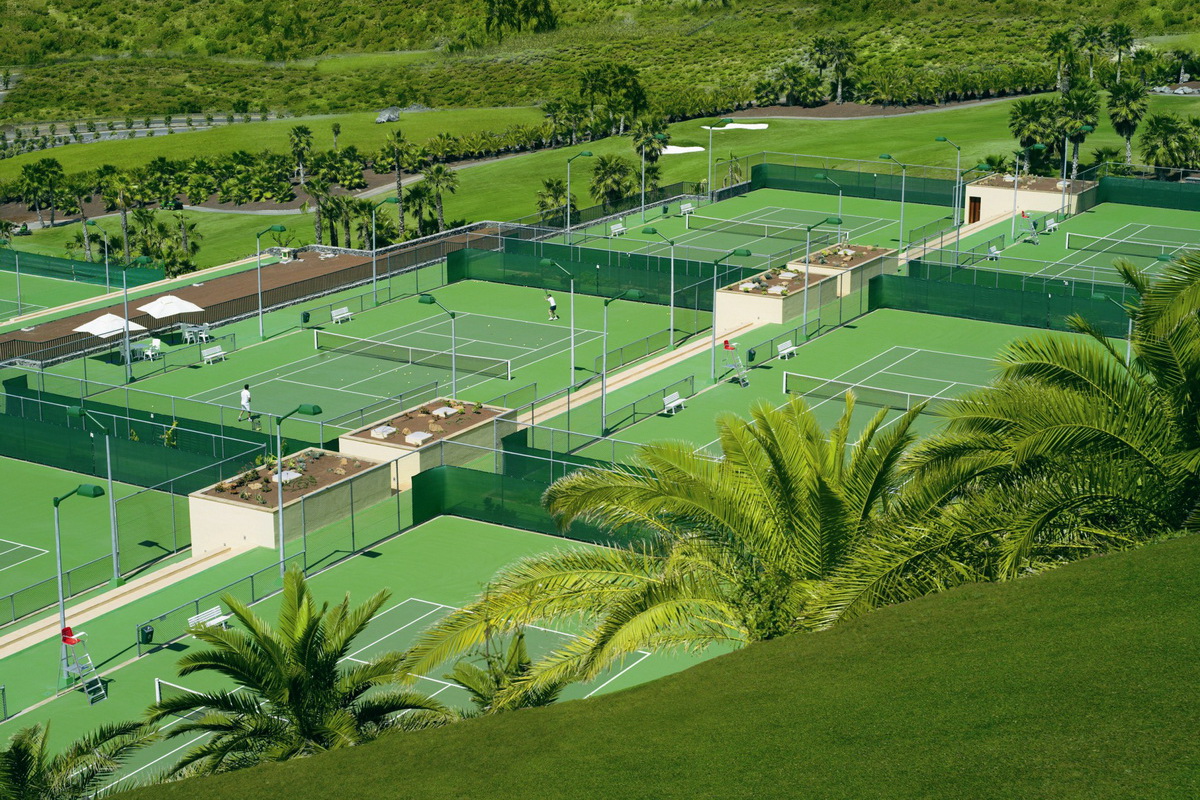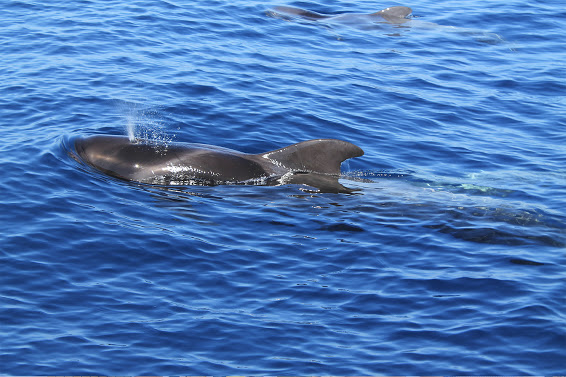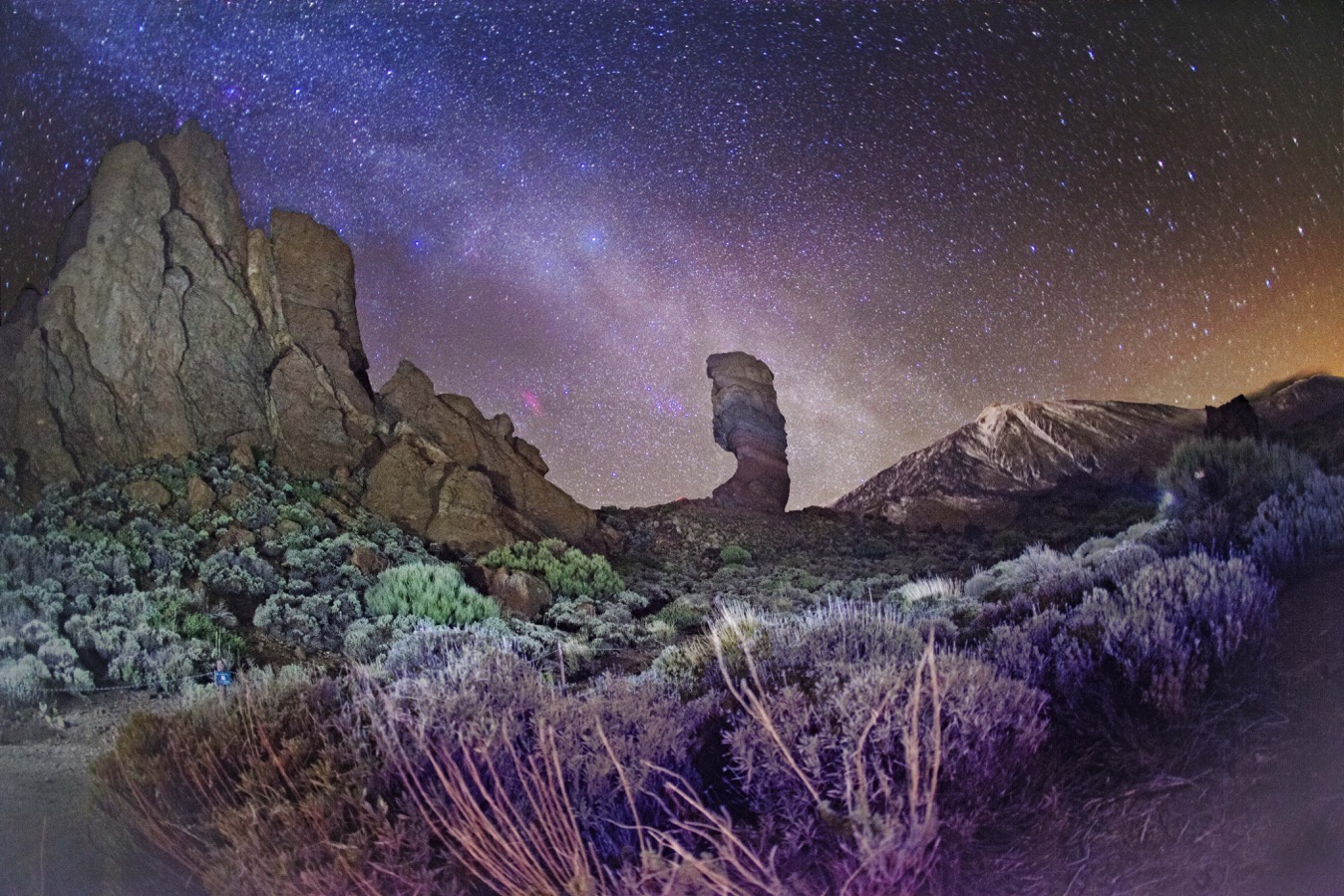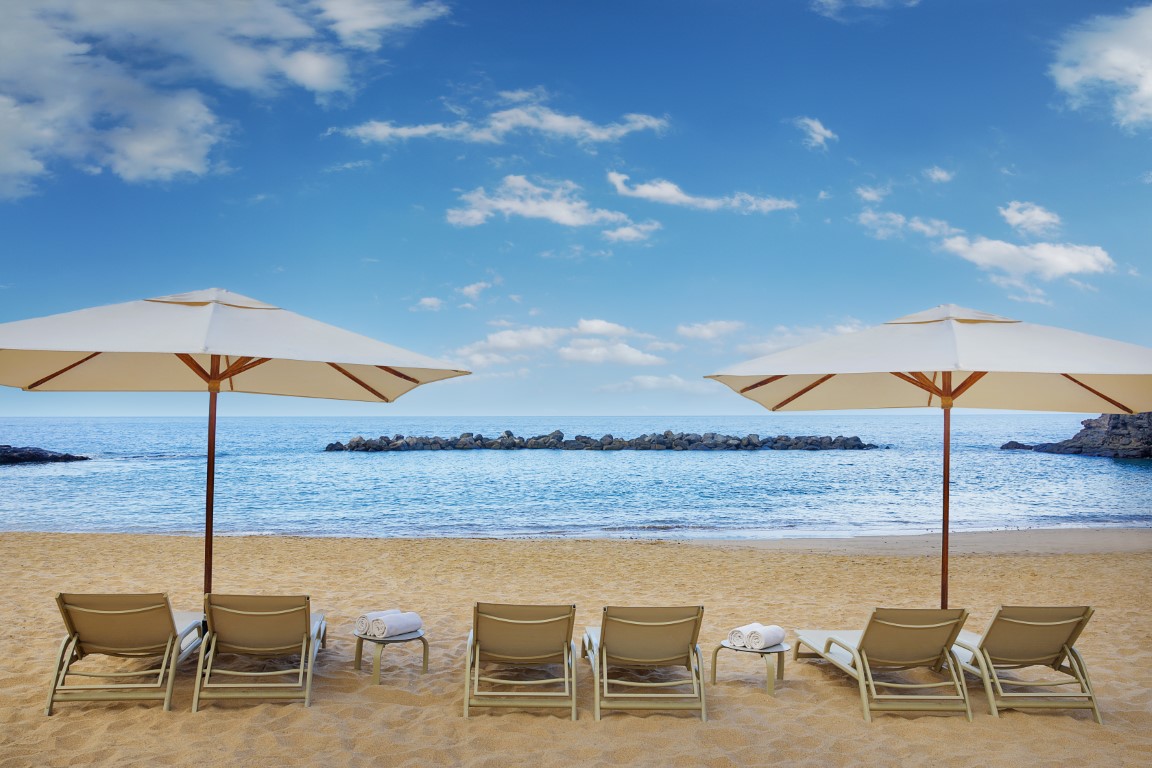 Abama Resort
Accommodation
Golf
Exclusive Offers

Property Features
---
The Ritz-Carlton, Abama Resort is quite simply one of the best luxury hotel resorts' in Tenerife. Located in a private resort area of 160 hectares in Guía de Isora, a fabulously quiet and peaceful are of Tenerife.

Villas
---
Nestled in the botanic gardens a short stroll from the main citadel towards the ocean, are the Abama villas, offering only the finest luxury and fabulous privacy that The Ritz-Carlton, Abama Resort has to offer.

Golf Course
---
Designed by the renowned golf course architect Dave Thomas , the Abama golf course at the offers a stunning combination of challenging golf course design and breathtaking ocean views from most holes.

Especially For You
---
---
ACTIVITIES
Spectacular Spa
Championship Golf Course
FOOD & DRINK
Top-Class Restaurants
Relaxing Cocktail Bars
FACILITIES
Modern Luxury Hotel
Stunning Villas & Suites
Tenerife – The Largest of The Isles of the Fortunate
Historically known as the 'Islands of the Fortunate', the seven, central, habituated islands of the Canaries are world renowned justifiably a favourite hot spot for year-round sunshine for sun-seeking Northern Europeans. The Archipelago also has many smaller inlets and islets extending the number to over 200 rocks, barren caves and volcanically based land formations. Located just 62 miles from the Moroccan border of North West Africa, the islands make up an archipelago with the volcanic island of Tenerife making up the largest, in square miles and population, diversity and landscape.
The Ritz-Carlton Abama Resort oozes exclusivity and charm. A selective and luxurious resort situated on the sun-drenched West Coast of Tenerife. A perfect location, away from the less expensive southern side of the island, this slice and an exotic mixture of traditional Moorish and Spanish styling of the resort and its architecture.
The island is known for having a micro-climate of its own; the rich, unique volcanic soil giving endless reams of exquisite, wildlife teeming pine forests. The island of Tenerife is the greenest of the seven largest Canary Islands, and this is widely attributed to the fertile, volcanic soils; providing year round, fantastic growing conditions for rare flora and fauna, while the agricultural produce is a huge source of income.
Tenerife is renowned for its perpetual springtime climate, or the 'Isla de la Eterna Primavera', for two main reasons. The first is that Tenerife lies at the same latitude as the Sahara Desert, while with the active volcano, Mount Teide, being the highest point of Spain and the third largest Volcano in the world due to its height and base from the bottom of the sea.
A staggering 3,718m, or 12.198ft, many avid geologists, photographers and tourists from both Europe and around the globe come to visit this island to experience the incredible, surreal, otherworldly moonlike rolls of lava and huge craters below Teide's sulphurous summit. Widely referred to as the 8th Wonder of the world, the trip by cable car to the top of Tenerife is an unmissable experience.
While tourism is a huge part of Tenerife's economy, the north of the island attracts a multicultural and traditional Canarian culture, the capital of Santa Cruz with festivals and fiestas while the South has over the last 30 years seen a large purpose built, westernised resorts and man-made beaches take over. With 40% of the economy relying on tourism the industrial and agricultural businesses keep Tenerife the most prosperous canary island all year 'round.
The rich, unique volcanic soil acts as a farming haven full of pine forests and fantastic growing conditions for rare flora and fauna, while the agricultural produce is a huge source of income. The flora has at least 100 species entirely endemic to Tenerife due to this magical, rare blend of volcanic microclimate, prevailing winds and geology.
For those interested in marine life, snorkelling and scuba diving, the Canary Islands' seas and islets, rocks and coves surrounding Tenerife's beaches are a treasure trove of Eastern Atlantic coastal marine life.
Boat trips are available from every corner of the island, locally to Ritz Resort where sightings of schools of dolphins and the pilot whales are common.  These incredible animals up close in glorious technicolour will be hard to forget. Through tourism and conservation are curious to follow boats of people around the coastlines.
Ridley's Grey turtles, a considerable array of sharks and goby, rays and moray eel, plus the exotic and mysterious triggerfish and scorpionfish can be a wondrous venture for those with a sense of adventure and experienced enough to enjoy a dip in the ocean. The Arts and Conservation of the endemic wildlife, flowers, reptiles and birds are taken pretty seriously here in Tenerife.
Abama, Tenerife – Perpetual Primervera
Rarely dropping below fifteen degrees centigrade in winter months, Tenerife is perfect for those who wish to get away out of the summer season and is one of the most southern, austral parts of the EU.
The North of the island, with the cosmopolitan European cities of Puerto de la Cruz and Santa Cruz, sees far more precipitation and climate change along that one might associate with traditional seasons – due to its proximity of the Teide summit.
The South of Tenerife, while perhaps apt for tourism and developmental purposes, has a year 'round, arid heat and humidity. All the island enjoys lots of sunshine in the summer months, and the mostly pine-dense, mountainous backdrop is one that might not be forgotten in a hurry on a day with high visibility.
www.designholidaysritzcarltonabama.co.uk  are The Ritz – Carlton, Abama Resort Specialists and offer The Ritz – Carlton, Abama Resort at the best prices guaranteed. For The Ritz – Carlton, Abama Resort Holidays with specialist advice from our dedicated Abama booking team call 01444 87 22 00 or to book your Ritz – Carlton, Abama Resort Holiday please browse on line via our holiday search facility.
Where is The Ritz Carlton Abama Located?
Ritz-Carlton Abama resides spectacularly on the sunshine-heavy, western coast of Tenerife, just a kilometre away from San Juan, a beach, small harbour and village settlement that sits affront of the Montana Tejina, a famous local landmark that heralds the beguiling beginnings and rises to Mount Teide.
With a total of 469 guestrooms and suites, the resort, although large, is tastefully spread over an in incredible hotel – the Citadel – and the exclusive Abama Suites and Villas clustered around our heavenly layout of pools, restaurants and bars in this incredibly luminous, luxurious and romantic resort.
The views are also unsurpassed, with all terraces either containing a floor to ceiling window view of the Atlantic Ocean, the Abama Golf course, and access to private pools. The resorts habitations are nestled amongst the tropical flora and offer a pristine and quiet surrounding.
The Tenerife North and South divide are slowly beginning to change. With more and more inhabitants staying and falling in love with the culture – different values and lifestyles – and for its endless beauty and wealth of wildlife, families from all walks of life have renationalised and joined the Canarian way of life for good. While Santa Crus and Puerto de la Cruz are traditionally less tourist focused, and Canarian in food, culture, religion and festivals. The more discerning travellers who wish to soak up the real Canarian culture are encouraged to spend a day exploring this Northern side of the island. Landscape and uniqueness – more and more discerning Europeans are trying to find a more secluded, impeccable and unspoilt landscape.
Ritz Carlton Abama Tenerife
Ritz-Carlton, Abama  is a truly unique luxury beach holiday resort operated by The Ritz Carlton Hotel Company. The Abama Resort is situated in Guía de Isora in Tenerife, Spain. Guests at the The Ritz-Carlton, Abama Resort can enjoy more hours of sunshine than any other part of Spain.
Ritz-Carlton, Abama is a charming Tenerife hotel offering a variety of luxury accommodation options in its Citadel. The Abama Resort features 469 hotel suites and exclusive luxury Villas providing guests with a truly luxurious experience.
Ritz-Carlton Abama is surrounded by banana plantations and has its own secluded golden sand beach. The Abama beach is a gorgeous beach with imported white sand and a fantastic beach club. Guests at the Abama Resort in Tenerife can enjoy panoramic views over the Atlantic Ocean and the island of La Gomera.
Ritz Carlton Abama Accommodations
Tailoring your holiday with Design Holidays at Ritz Carlton Abama is imperative to us. Whether you opt for a private villa in all its decadent luxury or treated like royalty within our beautiful hotel, it's crucial we help you pick the best holiday for you.  Abama and Tagor Villas make up 148 of the guest accommodation in the Ritz Carlton Abama. Children and Infant babysitting and clubs 'Club Ritz' from ages 4-12 years. Daytime is inclusive and free of charge.
Large, plush and comfortable hotel rooms. Ritz-Carlton also offers various Suites, family rooms, apartments and villas all to suit your party size and budget.
Ritz Carlton Abama Facilities
Ritz-Carlton Abama has a range of excellent facilities including a tennis academy, no less than nine swimming pools, three bars and a nightclub. The Abama Resort has 9 restaurants for Abama Hotel guests to choose from, offering culinary options ranging from light, simple cooking to highly sophisticated, world class gourmet cuisine. The Abama resort also has its own breathtaking golf course and golf academy which would impress the most discerning golfer.
Everything Included In Your Room
Ritz Carlton Abama Dining Options
The Ritz-Carlton Abama has a range of excellent facilities including a tennis academy, nine swimming pools, three bars and a nightclub. The 13 restaurants and bars within the Ritz Carlton resort are simply out of this world, whether offering culinary choices ranging from children's picks, light brunches to highly sophisticated, world-class gourmet cuisine.
A different place to eat each evening of your Tenerife exodus? No Problem! Whether seafood or specialist a la carte is your favourite delicacy, At the Ritz-Carlton resort it is entirely possible to take your pick at our speciality restaurants before choosing whether to dance the night away or go for an evening stroll. The two jewels in the resort's culinary crown are proudly Michelin-starred, and their outside terrace tables are a forefront to the beginning slides and rugged pine inclines of the incredible Mount Teide.
Comprising a Complex of Decadence, with No Compromises
469 Rooms consisting of (148 Villas) and our nationally renowned Citadel 5 Star Hotel
13 Restaurants and Bars (2 establishments awarded with Michelin Starred Chefs)
9 Swimming Pools
Huge Spa with over 50 Treatments and 10 Treatment rooms
Health and Wellbeing Gym
18-Hole Abama Golf Course with Panoramic Atlantic Ocean Views
Golf Tuition and Academy
Tennis Academy
Villa guests gave access to an infinity pool with breath-taking views of the Ocean beyond.
Imported White Sand and Private Beach with waiter service, accessible only by funicular lift
Each jetty will take you to the last of the Abama's swimming pools: 2 natural ocean lagoons. Perfect for a reviving salt-water dip, or perhaps a spot of crab-watching.
Local Activities at Ritz Carlton Abama 
Nearby Mount Teide is perhaps the most famous tourist day trip, and rightly so. The summit is an extraordinary sight, and the otherworldly rolls of lava fields, fertile forests and cable car over a huge moon-like crater will be unforgettable. The thin blue horizon line is a particularly awe-inspiring. Prices start at 24euro.
Leaving from the stunning cliff face of Los Gigantes, regular Catamaran / Motor Boat Trips set sail every day to reveal the beauty of the islands from the Atlantic waters themselves. With a high chance of spotting pods of Pilot Whales and schools of Dolphin, many trips are inclusive of food, drinks and a stop off for snorkelling making an unforgettable, frankly unmissable day out for all the family.
Paragliding over Mount Teide with a trained professional.
Helicopter/Jeep tours
Huge Variety of watersports including jet skiing, parasailing, windsurfing and kitesurfing, hugely popular in the South and Southwestern areas.
Numerous Water Park trips and Loro Park Zoo are all easy arranged with our experts on site or by inclusive booking through our partners at Design Holidays.
The Beach
Tenerife is best known for its naturally darker, black sand beaches due to the historical volcanic make-up. Sand and coarser sediments identify as typically dark greys and browns in colour. The islands formation of rock, lava fields, fertile, rich soils and sand. As intriguing and beautiful as these typically Tenerife shores are, some imported white sands have been made to create a traditional colour blocked idyllist of excellent beaches, such as the resort at  Ritz-Carlton Abama.
Carved from the imposing cliff face, the private Abama beach can be accessed by a funicular lift, a convenient and fully accessible way for everyone to safely access the beach and avoid the rocks and rugged terrains.  The more rough, hot black sands of Tenerife can be found all around the island, and will be readily available with help from locals and experts in the resort, or simply by exploring a day in your hire car. The resort's gloriously golden sandy beach is a beauty spot that offers privacy and seclusion that will allow you to relax completely from the moment you arrive. With fantastic snorkelling opportunities, comfortable sun loungers and a beach bar to satisfy all your nourishment needs, the views of La Gomera Island are possibly the best to watch the Tenerife sunset over the Ocean.
Abama SPA
The Abama Spa at the Ritz-Carlton Abama Resort is an award-winning facility that combines treatments, wellbeing, relaxation and rejuvenation. The staff are on a constant search for luxurious excellence.
Within our specialist area, we offer a comfortable, chilled out Spa Café, offering a lounge area, fresh juices and a huge range of herbal teas and detox salads.
The Ritz- Carlton Spa experience is multi-award winning. Guests are encouraged to indulge with an astounding range of treatments. With an outside garden cabana, Deluxe couple and single treatment rooms, wet treatment rooms and a Spa Lounge.
Golf at Ritz Carlton Abama 
The exceptional Abama golf course was designed by the world-famous golf course architect, Dave Thomas. The course has been built through a beautifully designed landscape stretching some 6271 metres, with each hole offers a unique, yet challenging playing experience with some breath-taking ocean views to La Gomera. The course has pure white sand bunkers with over 25,000 palm tree amongst 22 lakes.
The Abama golf course offers a challenging environment from the beginner to the professional golfer, with huge greens, variable flag positions provided with wide tee areas.
OFFER: Enjoy Free Unlimited Golf on selected dates when you stay in an Ocean View room, ask our sales team at Design Holidays on 01444 872200 for further information.
Abama Golf Academy
With a state of the art driving range and putting green, the Abama golf academy offers both beginners and intermediate golfers the ability to develop their confidence and skills on the practice ground, or on the three par-3 holes specifically for beginners, all under the expert supervision of Abama's qualified PGA golf pros.
The Ritz-Carlton, Abama was designed to offer guests a unique accommodation experience. Located in exclusive and private surroundings, the architecture of the resort is inspired by Moorish influences. With warm, earth-toned walls and uneven, rugged, structures, the flora has been chosen to compliment the structural design. Lovingly tended to and perfectly integrated into the architectural design, The Ritz-Carlton fares as an incomparable setting that induces instant relaxation and that incredible feeling of being another world away.
This website which is dedicated to Ritz-Carlton Abama  in Tenerife and is run by Design Holidays. Design Holidays are a The Ritz-Carlton, Abama Resort specialists and a preferred travel partner for the Abama Resort. This means that we are able to offer Ritz-Carlton Abama holidays at the best prices guaranteed.
Children
Ritz Carlton Abama's children's club is open (and free for youngsters of ages 4yrs and above), all day long. Childcare is offered as a subsidy in the evening with an option of private babysitting.
Offers
With our fantastic partners, Design Holidays, our prices online are unbeaten and guaranteed. Design Holidays gave also have ongoing offers when making enquiries for precise specifications of holiday design. Remember, the experts at Design Holidays to tailor your holiday as close to your perfect getaway as possible.
The Ritz-Carlton Abama is arguably the best 5-star resort in Tenerife. Design Holidays are pleased to offer a 15% discount for early bookings and seven nights for the price of 6 along with some 50% children's discount upon request.
Contact us at: www.designholidaysritzcarltonabama.co.uk
Please call our partners at Design Holidays for our latest, unbeaten offers.
Special offers for the Ritz-Carlton Abama Resort, include Half Board & Accommodation are also available.
Free child places – A 15% early booking discount on selected dates.
Call our client experts at Design Holidays on 01444 87 22 00 for our Family Packages.
For more details and to request a quote call our Design Holiday Partners who promise to match any price found elsewhere. They will also find you the best deal for holidays that entail extra sports academy tuition or spa programmes.
Corporate & Weddings
Organising and hiring a venue for a wedding in the Canary Islands is easier than you might think. Surrounded by the contrasting, lush, floral landscape, weddings in Tenerife possess a different air of colourful romance that is truly unforgettable.
Book Your Ritz Carlton Abama Holiday
To book or to talk to one of our dedicated luxury family holiday booking team then call 01444 87 2200. Please browse our website if you wish to find out more about our resort.
OUR ADDRESS
Design House
Stairbridge Court
Stairbridge Lane
Bolney, West Sussex
RH17 5PA
TELEPHONE
+44 (0) 1444 87 22 00
EMAIL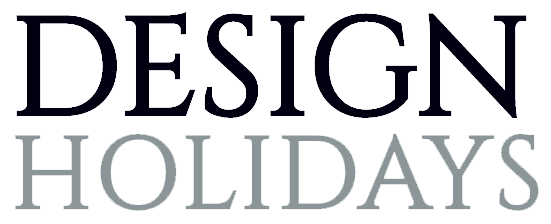 Air Travel
There are two main airports in Tenerife, with most economy airlines running for the UK regularly to both sides of the island.
Tenerife South Airport TFS flies to most UK airports: Manchester, Gatwick and East Midlands and Glasgow being the most popular UK routes.
With a flight time of just over 4 hours, the most austral part of the EU is still accessible on short- haul flights, all year round for a fantastic getaway to the heady, strikingly exotic island of Tenerife.
Easyjet.com start their single trip fares from approximately £60 upwards, and fly to the Southern Airport, while British Airways and Iberia Express also offer flights from the UK to Tenerife North Airport.
TENERIFE NORTH TFN British Airways and Iberia Express both fly into Tenerife North Airport from London Heathrow only (UK)
Car Hire
https://www.travelsupermarket.com has a wealth of extraordinary deals on car hire if you wish to explore a little more around this island of eye-opening contrasts. While our stunning resort offers unprecedented facilities, the convenience of picking up a hire car for your vacation from Tenerife Sud (South Tenerife Airport) from as little as £10.50/per day upwards.
Cost sits at approximately 10€ from Tenerife South Airport to Ritz Carlton Abama Resort.
Train/Buses
Tenerife has a fantastically efficient bus service; however, plans are in place to build a high-speed train in the not too distant future linking the two airports. The cities have simple tram services but as yet Tenerife lacks a modern train service, with most tourists opting for a hire car, taxi transfers and coach travel.
Ritz-Carlton Abama in Tenerife (formerly known as the Abama Hotel) has partnered with Design Holidays to tailor your holiday to exemplary standards – The emphasis upon entertaining all the family is our aim, to make your stay as close to perfect that reality can be. The stunning, idyllic surroundings are utterly captivating, no matter the amenity, activity, bedroom, bar or restaurant.
Contact the experts to reserve your place with any of golf packages, spa days or children's activities, or phone us to help plan a dazzling exodus as activity-packed or as tranquil as you wish. The Ritz-Carlton Abama should be simply this: a trip of a lifetime, making your holiday desires a  vivid reality.
To find out about Design Holidays and their deals available, and to discuss your exact specifications please call our experts about Ritz-Carlton Abama Resort at Design Holidays on 01444 87 22 00.
Leaving Us
Check out is usually at 11 am. We can work around your flights – just let us know your requirements on check-out day.
[show-testimonials orderby='menu_order' order='ASC' layout='grid' options='theme:speech,info-position:info-above,text-alignment:center,columns:2,filter:none,rating:on,quote-content:short,charlimitextra: (…),display-image:on,image-size:ttshowcase_small,image-shape:circle,image-effect:none,image-link:on']
Design Holidays
Enjoy Free Unlimited golf on selected dates when you stay in an Ocean View room, ask our sales team on 01444 872200, for further information.
Our specialists at Design Holidays will also organise transfers and excursions within your initial bookings. However, trips may also be arranged through our reception team. All quotes online include accommodation with B&B.
For more information, please contact our Ritz–Carlton, Abama Resort Reservations Team on 01444 87 22 00.
We look forward to helping you create a holiday to remember, forever.
---